Why languages and matter →
Aka Revenge of the Nerds.  A classic from Paul Graham on why languages matter and why the pointy-haired boss will trend your organisation to the middle.  Maybe posting this is my self-justification for embarking on building my web-app in Clojure.  Stay tuned for the announcement.
Friedman on Gilding vs Hagel →
When you see spontaneous social protests erupting from Tunisia to Tel Aviv to Wall Street, it's clear that something is happening globally that needs defining. There are two unified theories out there that intrigue me. One says this is the start of "The Great Disruption." The other says that this is all part of "The Big Shift." You decide. A nice follow up to an earlier post.   I can see...
Workshop to Transform the Leadership Mindset
  I've been collaborating with leadership expert Peter Rennie and many others around Australia on a unique workshop From Bystanding to Understanding & Action.  I run the workshop with Peter in Sydney, and Peter has partners in many other locations. This workshop teaches leaders powerful techniques around engaging people in an organisation and increasing the levels of awareness.  At its...
Common Sense Reasoning in Logic
In 1999 I took John McCarthy's course, CS323 Common Sense Reasoning in Logic.  At the time I was heading down the road of being a probabilist, and I've wondered over the years about the role of logic, as I've become more aware of my own mental biases.  Or maybe the heuristics of common sense are a performance optimization.  Or maybe all that subconscious mental computation is...
Enhancing Agile to solve wicked problems
I've been thinking a lot recently about the what the post-Agile age will look like.  Maybe I'm just getting tired and a bit cynical of writing things on cards, writing tests and the emphasis on practices within the Agile community. How well does Agile help us solve the important problems? I'd say it's a good start but we can learn a lot from change management and system...
No Bystanding: Learning to Change Society One... →
The 'bystander phenomenon' is a well recognized and studied pattern of human behaviour both within social and organizational settings. Once we understand more about the bystander phenomenon we can begin to develop solutions to many problems, including concerns about how to galvanize people to work together to solve critical issues threatening our earth, health, wealth and organizations. Key to...
Creating Climate Wealth Australia Innovation Lab
This Thursday and Friday I'm attending and helping facilitate the Carbon War Room Innovation Lab for creating climate wealth, here in Sydney.  It's a hands-on workshop in which we'll be designing our low carbon future with experts from a range of industries.  Tracks include Energy Efficiency, Aviation, Capital Quest, Shipping, Distributed Generation, Construction and...
Our carless family gets some press →
Alas things ended badly today with someone breaking into our garage and stealing Sylvia's electric bike.
Friedman on Gilding on Friedman on Gilding
Thomas Friedman on Paul Gilding: The Earth Is Full Then in Paul's book, pg. 87, he quotes Thomas Friedman in this editorial. What if the crisis of 2008 represents something much more fundamental than a deep recession? What if it's telling us that the whole growth model we created over the last 50 years is simply unsustainable economically and ecologically and that 2008 was when we hit...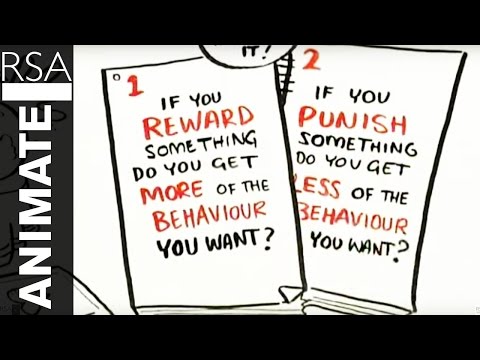 "I've written thousands of posts, millions of words, about things. Usually things..."
– Joel Johnson /via @toolmantim writing in 1 Million Workers. 90 Million iPhones. 17 Suicides. Who's to Blame? As we learn to think in systems, as Joel does in this article, we see that assigning blame doesn't make sense.   Each of us just needs to do something to close that gap between the...
Transform Australia →
Over the last few months I've been working with some incredible people to launch Transform Australia.  The goal of this group is to create a national movement towards a healthy and ecologically sustainable society.  It's been my first direct experiment with self-organising groups: the people involved are all working on their own projects yet we come together to form the Transform...
Watch
I've been too problem focused.  He's an oldie from 1994 on why visioning is powerful, positive and practical.
Safe Cycling in Sydney
Probably about 100 people join the Rally for Safe Cycling yesterday in Sydney.  We started at the RTA HQ in North Sydney at 101 Miller St.  Like many cyclists I talk to, I believe the RTA is a laggard in responding to the need for better cycling infrastructure. We road to the Harbour Bridge to learn about Harbour Link project, which would replace the 55 stairs we climbed to get up to the harbour...
Cut two zeros from the budget
A TED Talk from Jaime Lerner helped put me on the path that I'm on.  I was preparing a talk on innovation in software for the European Commission, and his line, which ran something like "Creativity begins when you cut a zero from your budget…" caught my attention. This was the story I wanted to tell, and it applied to software. This Future Lab article states it again as a...
"The three countries which have been the largest drags on the global mitigation..."
– The Garnaut Climate Change Review Update Axis of Fossils?
"[No] one [extreme weather] event can be definitively assigned to climate change,..."
– Paul Krugman on surging food prices and extreme weather http://nyti.ms/hrlsJv.
Don't be conned by your national news paper
It's just astonishing that even the Australian would publish Monckton's smack.  I'm posting my comments here in case they don't publish them on the site: Well, if it is so, future generations are in big trouble. It's not just climate warming and volatility, it's also ocean acidification, mercury from coal power plants and a degradation on ecosystems on which...
Lack of transparency at Apple →
This article raises some serious concerns about Apple using commercial confidentiality to side-step their public commitments to supplier responsibility.  After reading this, please send a note to supplierresponsibility@apple.com urging them to be more transparent and take verifiable steps to improve the practices of their supplychain.  This is not the first time Apple has been implicated in the...
Rebranding ECO2LABS as Permaling →
Here's the new website.  I'd love some feedback.  Thanks for the last round of comments renaming ECO2LABS before launch.  I got some good response around Permaling, and I put together this website.  I couple people mentioned that ECO2LABS sound a bit better selling to corporate, but I don't think a micro environmental web startup has much of a chance selling to someone who wants...
Please help - eco2labs rename
I'm thinking about renaming ECO2LABS to Permaling, the title of this blog.  It seems a good time to do it is before launching the product, finalising the logo and before relaunching the website. Why the change?  ECO2LABS sounds formal and industrial.  I thought the business was about aggregating hard data on eco-efficiency, carbon abatement, e-waste, etc., for products and assets and...
The wikileaks experiment
The cyberwar on transparency has begun. Wikileaks.org DNS is gone and sites are getting shut off. Given the DoS attack and the unknowns, I can understand why Amazon gave them the boot. While I'm sympathetic, I'm not entirely sure wikileaks is a good idea. It is a big experiment in radical transparency. It is made more complicated because it is orchestrated by a guy who looks like the...
Unestablish yourself
I'm enjoying the freedom of being less established.  I find security in a network of good people, my own practical skills and a willingness to accept what comes.  I feel unencumbered, and I care more about less.  I am able to apply what I can offer to what matters most.
What's going on over there? →
I used to live in the Republican strong-hold of South East Texas in the late 1980s, and, while I didn't always agree with the politics, I felt I understood where people were coming from. The starting assumptions were misguided but there was a rational thread to conclusions, and the processes didn't systematically reject inconvenient evidence. It seems different now.  Maybe it's...
Where's the USA on the Biodiversity Treaty?
Given that a mass extinction event well underway The earth is losing species at 100 to 1,000 times the historical average, according to scientists who call the current period the worst since the dinosaurs were lost 65 million years ago. Reported here and About a fifth of the world's vertebrates are threatened with extinction, a major review has found… Reported here. I just...
Support the Harbour Link before 1 Nov
If you would like to cycle between the Lower North Shore and the City of Sydney, send a note to North Sydney Council and ask them to support the Harbour Link.  http://www.sydneyharbourlink.com/ — email council@northsydney.nsw.gov.au by 1 Nov! Here is my request for support. Please support the Harbour Link project. We are a family of four living in Cremorne.  My wife and I both commute to the...
Back to ECO2LABS
After spending two weeks on DealPinch, our #sucs project, I'm putting my energies back into ECO2LABS.  I'm also going to be helping Kinesis with their carbon management tools, which will complement with ECO2LABS work without competing. The rest of the DealPinch team will push ahead, I hope, turning DealPinch into a valuable service. UPDATE: The Deal Pinch redesign looks great, and...
Introducing DealPinch →
I met four great people this weekend, and we launched a business at StartUp Camp Sydney #sucs.  Please go sign up for great deals in a daily email targeted to you.  If you're interested in our blow by blow story, check out our blog http://bit.ly/dnDqLu.
Raising our kids to be bold
In his book Last Child in the Woods Richard Louv talks about how our kids are becoming every more detached from nature.  He documents a growing body of experience and research that shows that nature can play a hugely positive role in a child's development.  One of the reasons kids are indoors is a culture of fear.  I must agree.  I prevent my kids from doing things that my parents would...
Parallels in Lean, Agile and Sustainability
Other than the fact that they are all buzzwords, lean, agile and sustainability point to transition that is underway.   I come from 10 years managing an Agile software development teams. Before that, I was looking at collaborative design to support lean manufacturing embracing the Toyota production system.  Now I'm following lean startup practices as a bootstrap a software startup on...
1 tag
CoffeeScript: A lovely little language
I started using CoffeeScript last week to help me write better Javascript.  Here's the lightening talk I did for the Sydney Python group last night.  I must say the language is a joy, combining the good parts of Javascript with some inspiration from Python and Ruby. CoffeeScript View more presentations from Soren Harner.
Re-examining the Anglo-American system →
I keep tumbling on these same problem points with anglo-american economic system in conversations with smart, innovative people. I thought I'd share this article from Umair Haque, who lays it out really well. - pioneer the legal, financial, and contractual basis for new corporate forms - value has simply been extracted — not actually created - draconian intellectual property rights regimes...
Bluefin at the Orpheum →
A big thanks to the Mosman Climate Change Group for screening "The End of the Line" last night at the Orpheum Theatre in Cremorne.  It was a packed house, and the marine scientist who introduced the film made the point that this is a film about good science, not politics.  It is heartbreaking how we are driving beautiful species like Bluefin Tuna to extinction as soon as 2012.  You can...
Social Innovation Camp
Here is my update on @sibsyd social innovation camp barcamp. The Hon. Bob Carr kicked off the event. I ran a session on Sustainable Purchasing, which helped me get more perspectives on what we need to do in the eco2labs sustainable purchasing product. From the attendees with different backgrounds, general feedback was the need to "just do something", even if it isn't perfect....
defying e-waste and obsolescence
Waste is Food.  Miles Park's Utzon lecture at UNSW on e-waste and obsolescence http://bit.ly/df38t6 was a great overview of the history, scale and problem of e-waste and planned obsolescence.  There is so much opportunity there to reduce waste up through the whole supply chain, but it is clear to me that it will never happen without a mindset change around economic growth for the sake of...
Know Change
Here is the presentation I gave on sustainability data on products at Know Change last Wednesday at the Shellbourne. KNOW CHANGE We had a good mix of people presenting about 4 minutes each on how we envision a sustainable future in 2025. I'm giving a longer talk on sustainable purchasing this weekend at the Social Innovation Barcamp.
CoffeeScript, Python, SCSS and BigTable →
Building the eco2labs app has given me the chance to get on board with some cool expressive languages.  CoffeeScript and Python both get a mention here.  @toolmantim is helping me build a first-class frontend architecture with CoffeeScript and SCSS.  The backend is Django/Python/Google App Engine.